Torrevieja and the Costa Blanca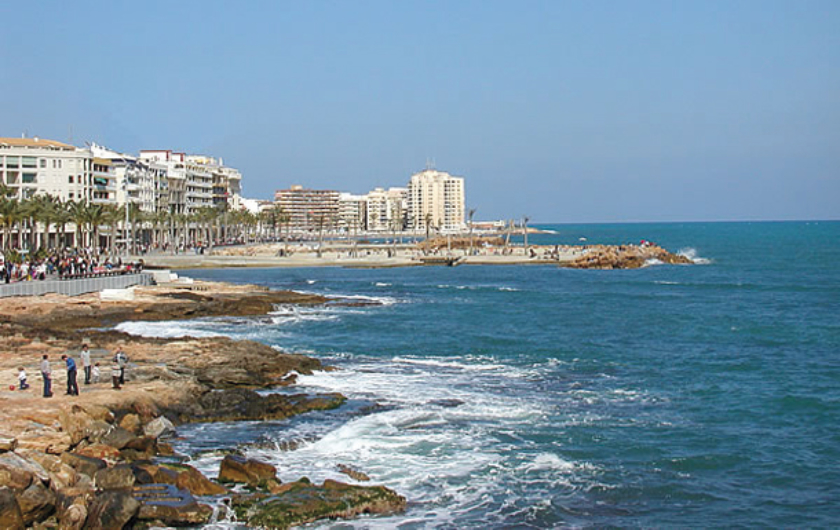 Torrevieja is situated about 45kms south of Alicante, on the Southern Costa Blanca.
Torrevieja ( or Old Tower translated literally from the Spanish) started off life as a tiny fishing village (as many of the towns on the Costa Blanca) but in recent years it has witnessed a huge explosion in size and population.
Torrevieja is almost becoming a city it is expanding so rapidly and as a result facilities are very good with three excellent hospitals. There are also private and national health clinics with many doctors and dentists of all nationalities.
Torrevieja is surrounded by salt lakes and as a result the climate is said to be very healthy. The salt lakes are protected and form the habitat for numerous protected species of bird such as the greater Flamingo and Montagu's harrier. The salt is also commercially extracted providing one of Torrevieja's main industries.
Visitors to Torrevieja will be drawn to the seafront with its majestic 3km promenade and the harbour area with it's numerous restaurants, tapas bars and shops. The fish restaurants should not be missed as the fish is fresh in from the local fishing boats.
Nightlife can be lively in Torrevieja, there are more than a hundred bars, many open until the early hours of the morning, with the majority located in the El Baluarte area in the La Punta district, which attracts thousands of visitors every year.
It's not all hussle and bussle though, Torrevieja has many attractive parks, gardens and squares where you can sit down and just relax under the shade and watch the world go by.