Don't just take our word for it . . .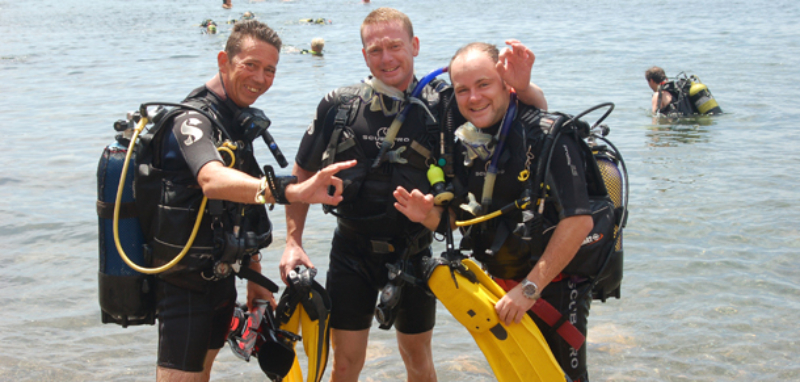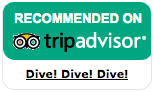 Dive! Dive! Dive! are delighted to be able to provide PADI Courses from
Discover Scuba Diving
experiences and
PADI Open Water Diver
Courses right up to
PADI Divemaster
in the beautiful Mediterranean Sea on the Costa Blanca.
Below are a few of the kind comments that we have received from our recent divers. Thanks guys - Hopefully see you all in the water again really soon!

"This is my second year of diving with Geoff and it was a pleasure to also meet Chris this year. I really cant rate Dive! Dive! Dive! highly enough, a friendly and professional service always. I will be back again next year"
Becky -
Leisure Diving

"In a word FANTASTIC. First time scuba diving with my 15 year old son Billy. Geoff & Chris our very qualified GB instructors could not be faulted in any way"
Graham & Billy -
Discover Scuba Diving

"Great course - could not be better. They did a fantastic job for my daughters Open Water Course - they are so passionate about diving and this reflects in the courses they teach. Here you will learn the real skills"
Stephan -
Open Water Course

"A fantastic experience with a superb instructor who made the whole experience informative, safe and ultimately fun for me"
Allison -
Advanced Open Water Course

"Two top days diving. One to one instruction for the PPB Speciality was first class and made such a difference to the guided dives the next day. Will certainly be back!"
Ian -
Peak Performance Buoyancy Course

"I cant recommend Dive! Dive! Dive! enough! Such professional and fun guys to dive with. Really enjoyed every moment of my PADI Open Water Course and am certainly looking forward to diving with them again in the future"
Georgia -
Open Water Course

"With 0 dives under my belt just want to say a massive thanks to Geoff for the diving today! Keeping a close eye on me and giving me lots of good advice. I also now have an awesome photo of myself to show my friends :-)"
Craig -
Leisure Diving

"Thank you so much for this great experience Geoff, i had an amazing time! It fed a little more my nascent passion for diving... can't wait to go back underwater"
Kristell -
Leisure Diving

"Thanks for a great day, what an experience!"
Maria -
Leisure Diving

"Geoff thanks for a great course with ideal conditions so Maria could also dive, really enjoyed the whole experience, so glad I dived with a great brit. :-)"
Phil -
Wreck Diver Speciality