The Climate in Torrevieja and on the Costa Blanca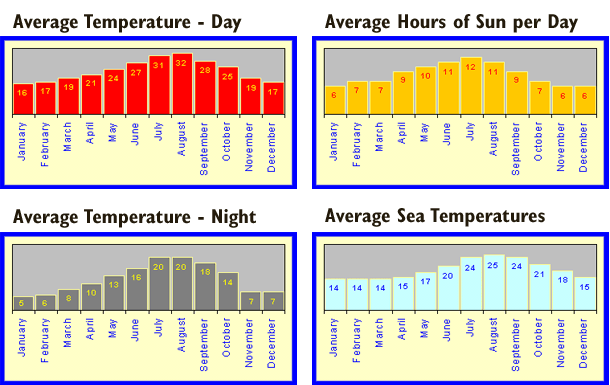 The Costa Blanca is probably the most beautiful stretch of Spain's Mediterranean coast. It has a varied landscape with over 150km of sandy beaches, rugged cliffs and secluded coves all set against a stunning backdrop of mountains and hillsides.
In 1986 the World Health Organisation recommended this area as having the healthiest climate in Europe - neither too hot in the summer nor too cold in the winter. Torrevieja, situated on the Southern Costa Blanca enjoys a typical subtropical Mediterranean climate, with cool sea breezes in the summer and mild temperatures in the winter.
Torrevieja has it's own micro-climate, brought about by the two salt lakes of La Mata and Torrevieja which occupy more than 55 per cent of the total area of the town. Torrevieja averages 340 days of sun and an average annual temperature of 20 degrees centigrade, it is an ideal location for scuba diving in summer or winter.