Guided Leisure Dives on the Costa Blanca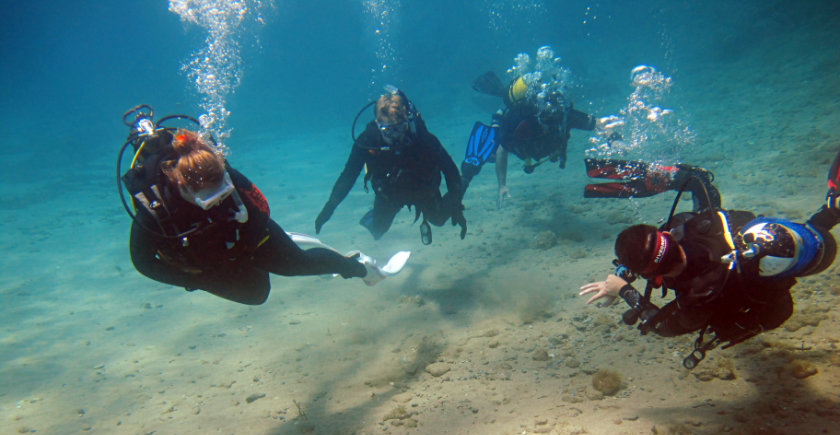 Dive! Dive! Dive! provide guided shore and boat dives to the most beautiful locations along the Costa Blanca including: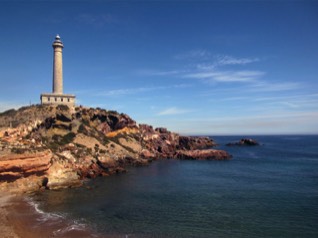 Cabo de Palos -
Cabo de Palos, close to La Manga provides a great shore diving experience. There are two bays, Cala Fria and Cala Muerte. Cala Fria is accessed via steps down to a small sandy beach which slopes gently out to a maximum depth of around 12 metres. It makes an excellent training site for all levels of diver with plenty of marine life to keep you occupied. Cala Muerte has steps running down the side of a small cliff to the bay from which a maximum depth of around 20 metres can be achieved. This bay has fantastic rock formations and swim throughs which provide a great habitat for Moray Eels, Octopus, Groupers and shoals of smaller fish, which in turn attract predators such as Barracuda. A great site for both
Open Water Divers
and the more advanced.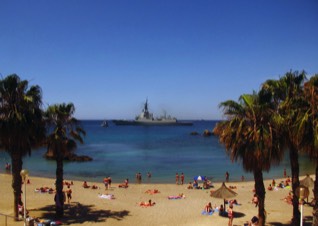 Cala Cortina -
Cala Cortina is situated close to the port of Cartagena at the Southern end of the Costa Blanca. It is an idyllic cove frequented by the Spanish locals and has a fantastic restaurant right on the beach for a bit of apres dive refreshment. Entry to the bay is from a gently sloping sandy beach. Heading to the right takes you to a maximum of around 12 metres where you can find Cuttle Fish, Octopus, Stone Fish and large shoals of juveniles. The shallow depth and clear waters make this a perfect site for photographers with some excellent macro opportunities. Heading left out of the bay takes you out to two pillar dams, the first running from 12 metres to 18 metres and the second from 17 metres to 26 metres. These dams are home to Moray Eels, Conger Eels, Stone Fish, Octopus and large shoals of Barracuda. The sheltered, South facing bay makes Cala Cortina a great spot for divers of all levels and abilities.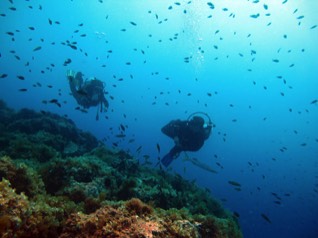 Islas Hormigas Marine Reserve -
The Islas Hormigas Marine Reserve is accessed by boat from the small port of Cabo de Palos and is only 15 minutes from shore. The reserve is made up of a number of reefs all of which can be dived individually and, as no fishing is allowed in the area, the marine life here is absolutely stunning. Huge Groupers, Moray Eels and Barracuda are found in abundance and it is also worth keeping an eye out into the blue as we get the occasional visit from Sunfish and Dolphins. The reefs start around 10 metres from the surface and drop away beyond 40 metres, this, coupled with a little current, makes these dives suitable for
Advanced Open Water
and above.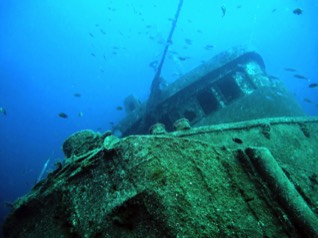 The Wreck of the Naranjito -
This is the best known wreck dive in the area. Situated just outside the Islas Hormigas marine reserve and a 10 minute boat ride from Cabo de Palos port, El Naranjito sank when her cargo of oranges shifted during a storm in 1946. She lies upright with her decks at 27 metres and prop on the seabed at 42 metres. She plays host to a great array of marine life including some awesome Conger Eels around the engine room. A fantastic dive for a bit of penetration or a gentle drift along the decks. The depth of the wreck makes it a suitable dive for
Advanced Open Water
and above.
These are just a selection of our favourite dive sites. Drop us a line or give us a call and we can suggest a package of dives to suite your interests and experience.